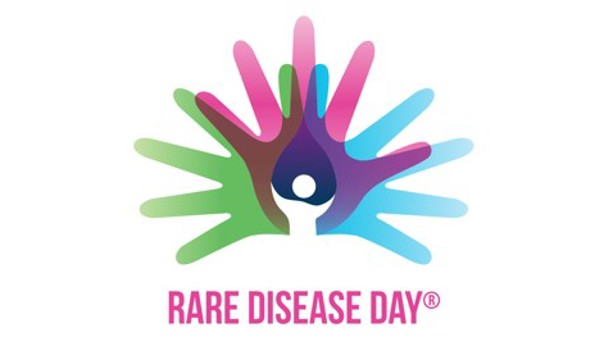 Rare Disease Day 2023
To mark international Rare Disease Day this year we hosted Thines Ganeshamoorthy, Trustee at the Brittle Bone Society, and Professor Richard Keen, Consultant in Metabolic Bone Diseases, Royal National Orthopaedic Hospital, at the Mereo Office in London to share perspectives on aspects of living with Osteogenesis Imperfecta (OI).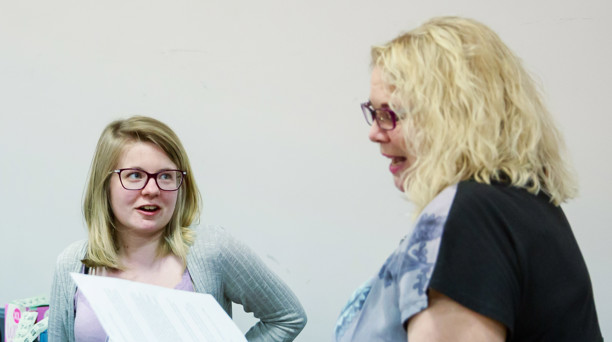 We know that there is nothing for you, without you. We recognize the value in collaborating with patients and patient communities – particularly in rare diseases, where you are often the experts in your own or your family's condition.
That's why we actively seek out opportunities to include your voice and actively work to foster meaningful relationships with community representation groups. We also believe that it is important for all of our team members to understand and feel the impact that our work could have on the lives of patients, which is why we provide our team with opportunities to connect with patient communities.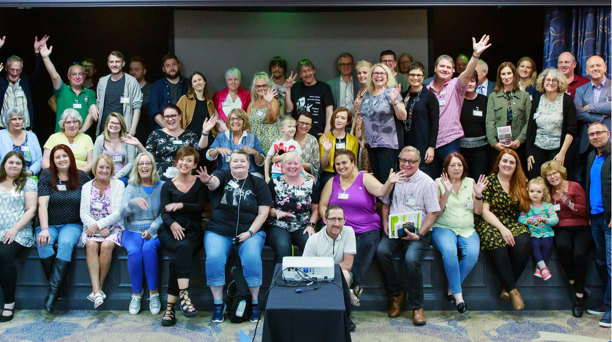 Mereo and the Alpha-1 community
We engage with Alpha community representative organizations such as Alpha-1 Foundation, Alpha-1 Global, Alpha-1 UK Support Group.  This enables us to gain first-hand understanding of the experiences of Alphas and to ensure that their perspectives are reflected in our work in the most appropriate and inclusive way.
In 2021, alongside European AATD community groups we launched the What is Alpha-1? campaign to improve awareness of AATD to support the potential for improved diagnosis, treatment and care.  And, as part of our ongoing engagement, we invited a Committee Member of the Alpha-1 UK Support Group and a person living with AATD, to our offices to share their personal perspectives on living with the condition.

Mereo team members regularly participate in conferences and meetings organised by the Alpha-1 community, at a global, regional and country level.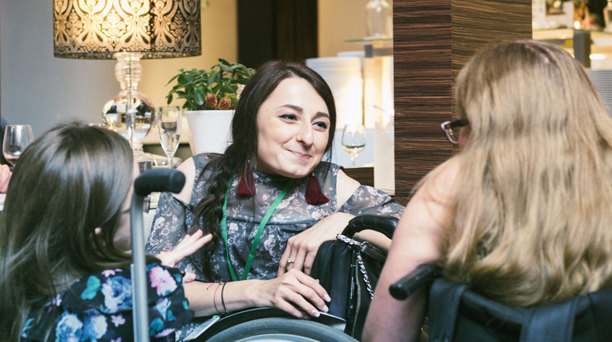 Mereo and the OI community
We engage  with OI community representative organizations at the above-country, regional level, such as the  Osteogenesis Imperfecta Federation Europe (OIFE) and Osteogenesis Imperfecta Foundation (OIF).
This engagement enables us to secure that the perspectives of the OI community are taken into consideration as we plan our activities on the pathway to support potential new therapeutic options for OI.

As part of our approach of listening to people from the OI community on an ongoing basis, we regularly invite people representing OI organisations to come to our offices and share their perspectives with the Mereo team.  Over recent years, we have welcomed an adult living with OI to our offices and, more recently, the President of the OIFE, as well as a Board Member who is also a parent of a child with OI, who joined our annual Rare Disease Day event in 2022.

Mereo team members regularly attend meetings and conferences organised by the OI community in the US and Europe, as well as individual country meetings organised by OIFE member organisations.
In 2021, Mereo initiated the development and delivery of the IMPACT Survey, a joint initiative with the Osteogenesis Imperfecta Foundation (OIF) and the Osteogenesis Imperfecta Federation Europe (OIFE) together with their member organisations. The survey, which was rolled out globally, has resulted in the largest global gathering of data to date about the impact that OI has on people with OI, their families and caregivers, will be used to support future collaborative work on better diagnosis, treatment, and care and to support the timely evaluation and potential availability of new treatments.