Phase 2 Data from "ASTRAEUS" Trial of Mereo BioPharma's Alvelestat in Alpha-1 Antitrypsin Deficiency-associated Lung Disease Presented at the 2023 American Thoracic Society International Conference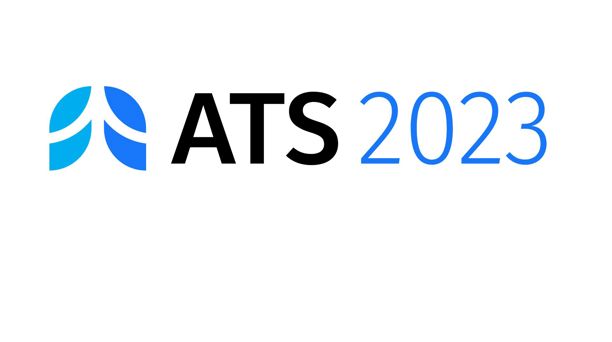 London, May 23, 2023 - Mereo BioPharma Group plc (NASDAQ: MREO), ("Mereo" or "the Company"), a clinical-stage biopharmaceutical company focused on rare diseases today announced that data from the Phase 2 "ASTRAEUS" trial of alvelestat for the treatment of Alpha-1 Antitrypsin Deficiency-associated Lung Disease (AATD-LD), as well as post-hoc analyses demonstrating the association between biomarker reductions with alvelestat and improvements in SGRQ, a key Patient-Reported Outcome (PRO) measure,  were presented for the first time to the scientific community at the 2023 American Thoracic Society International Conference. The ASTRAEUS data were presented during an oral abstract session on novel treatments and targets by Prof. Robert Stockley, Lung Investigation Unit, University of Birmingham (United Kingdom) and Chief Investigator of the ASTRAEUS trial, while the post-hoc analyses were presented in a poster session by Dr. Jackie Parkin, Senior Vice President and Therapeutic Head at Mereo.
Consistent with previously reported biomarker analyses, alvelestat demonstrated significant and consistent reductions in all three biomarkers related to AATD-LD disease activity: blood neutrophil elastase (NE), Aα-val360 and the elastin breakdown product, desmosine. Low - and high-dose  alvelestat significantly suppressed NE activity compared to baseline (-83.5% and -93.3%, p=0.023 and p<0.001 respectively) and versus placebo (p=0.001 and p<0.001). In the high dose arm, Aα-val360 and desmosine progressively decreased from baseline, -22.7% (p=0.004) and -13.2% (p=0.045) respectively, with significant reductions compared to placebo as well (p=0.001 and p=0.041). The low dose did not generate consistent changes in Aα-val360 or desmosine.
Based on these data, Mereo is completing preparatory work for a single pivotal Phase 3 study evaluating the high dose of alvelestat (240mg), which, if successful, is expected to support submissions for full regulatory approvals in both the U.S. and EU. The planned study will have two independent primary endpoints, based on the recommendations of the U.S. Food and Drug Administration (FDA) and European Medicines Agency (EMA): i) a Patient-Reported Outcome (PRO) expected to be change from baseline in the SGRQ-Activity Domain score, as guided by the FDA, and ii) lung density measured by CT scan, as guided by the EMA. In line with previous guidance, Mereo is continuing to explore potential partnerships to fund the Phase 3 development of alvelestat.
Findings from the biomarker-SGRQ post-hoc analysis showed an association between the extent of reduction in biomarkers and degree of improvement in the SGRQ-Activity domain in alvelestat-treated subjects. By week 12, there was an observed difference in improvement in SGRQ-Activity in biomarker responders compared to non-responders, with a mean improvement of 4.4 in those showing a >0% biomarker decrease and 6.1 in those with >5% biomarker decrease (P=0.05 and p=0.02 respectively), compared to those on alvelestat without biomarker decrease. This association was not observed in the patients who received placebo.  These data support a potential association between the effect of alvelestat on the NE pathway and improvement in how a patient feels and functions based on SGRQ score. Data from ASTRAEUS and other research support the hypothesis that longer term treatment is expected to lead to a deepening of the biomarker and associated clinical response.
Alvelestat has been generally safe, with no safety signals of concern observed to date. Adverse events leading to study drug discontinuation (one liver function and one prolonged QTc) resolved on study drug cessation. Three treatment-related SAEs of headache were reported in the alvelestat arms. Headache is a known adverse event associated with alvelestat and is being addressed through dose-escalation during initiation of alvelestat treatment. 
"We are very pleased to have these data presented to the scientific community for the first time at ATS2023, These findings have informed our recent and ongoing discussions with both the FDA and EMA, and validate the proposed design for our planned Phase 3 trial, which we believe will be the first registrational study in AATD-LD to use both a PRO approach and an objective clinical outcome measure as independent primary endpoints," said Dr. Denise Scots-Knight, CEO of Mereo BioPharma. "We are excited by the potential of alvelestat to become the first-in-class oral neutrophil elastase inhibitor for the treatment of AATD-LD and look forward to continued collaboration with the regulatory authorities, scientific and patient communities as we further refine our development plans ahead of the pivotal study. We look forward to sharing further updates on the progress of the alvelestat program, including the results of the investigator-led Phase 2 ATALANTA study evaluating alvelestat in combination with augmentation therapy, which is expected to read out in Q3 2023."  
Details of the ATS data presentations are as follows:
Abstract Title: Alvelestat, an Oral Neutrophil Elastase Inhibitor in Alpha-1 Antitrypsin Deficiency (AATD): Results of a Phase II Trial
Session Date & Time: Tuesday, May 23 at 9AM ET
Presenter: Prof. Robert Stockley
Session Title: Emerging COPD Diagnostics and Treatments
Abstract ID: 10172
Abstract Title: Analysis From Phase II Clinical Trial, Alvelestat, NE (Neutrophil Elastase) Inhibitor in AATD-LD: Correlation Between Biomarker Response (Desmosine and Aa-val360) and Clinical Outcome (SGRQ)
Session Date & Time: Monday, May 22 at 9AM ET
Presenter: Jackie Parkin
Session Title: New Treatments and Novel Targets for COPD and ALPHA-1 
Abstract ID: 10358
"We are grateful that the alvelestat data presented this week has been received with such interest and enthusiasm by the respiratory community," added Dr. Jackie Parkin, SVP and Therapeutic Head, Mereo BioPharma. "The attendance at our poster session yesterday and active engagement with thought leaders during and outside of Professor Stockley's oral presentation earlier today are a clear reflection of the excitement toward alvelestat and its potential to improve the lives of patients with AATD-LD. I would like to thank Professor Stockley and the other ASTRAEUS investigators and their staff for their ongoing commitment to advancing alvelestat, as well as the patients, their caregivers and families who participated in the study, and to the Alpha-1 Project for their contribution to funding this work. We look forward to further collaboration as we advance toward the planned Phase 3 study and remain firmly committed to our mission."
ASTRAEUS Study Design Overview
ASTRAEUS (ClinicalTrials.gov Identifier: NCT03636347) was a randomized double-blind placebo-controlled study in patients naïve to augmentation or following a 6-month wash-out period. The study enrolled 99 adults with severe AATD-related Lung Disease across 26 sites in North America, EU and U.K. of which 98 were dosed. To support the use of a biomarker development strategy interrogating the pathogenic pathway, an amendment elevated two secondary biomarkers (NE activity and Aα-val360) to primary endpoints in addition to desmosine, resulting in three biomarker primary endpoints. Patients were randomized to one of three different arms, high dose, low dose or placebo, following Independent Safety Data Monitoring Committee (IDMC) review of the safety from the initial cohorts. As previously announced, the protocol allowed prioritization of enrollment to the high dose arm in the case of recruitment challenges and this change was implemented during the COVID-19 pandemic.
Patients underwent a twelve-week dosing period followed by a four-week follow-up. The primary endpoints included within-patient individual % change from baseline up to end-of-treatment, within the treatment arms and in comparison to placebo, at weeks four, eight and 12 in blood neutrophil elastase activity, Aα-Val360 levels and desmosine levels. The secondary endpoints were the proportion of patients with NE below the limit of quantitation and PK, safety and tolerability. Exploratory endpoints included rate of acute exacerbations of COPD, pulmonary function tests, St George's Respiratory Questionnaire, inflammatory and lung damage biomarkers.
The study was originally designed to enroll 165 patients, however, the Company took the decision to close the study when it was determined an adequate number of subjects were recruited to the high dose arm to assess the primary endpoints, with a total of 99 patients enrolled, 98 of whom were dosed.
About Mereo BioPharma
Mereo BioPharma is a biopharmaceutical company focused on the development of innovative therapeutics for rare diseases. The Company has two rare disease product candidates, setrusumab for the treatment of Osteogenesis Imperfecta (OI) and alvelestat for the treatment of severe alpha-1-antitrypsin deficiency-associated lung disease (AATD-LD) and Bronchiolitis Obliterans Syndrome (BOS). The Company's partner, Ultragenyx Pharmaceutical, Inc., has initiated a pivotal Phase 2/3 pediatric study in young adults (5-25 years old) for setrusumab in OI and expects to initiate a study in pediatric patients (<5 years old) in the first half of 2023. The partnership with Ultragenyx includes potential milestone payments of up to $254 million and royalties to Mereo on commercial sales in Ultragenyx territories. Mereo has retained EU and UK commercial rights and will pay Ultragenyx royalties on commercial sales in those territories. Alvelestat has received U.S. Orphan Drug Designation for the treatment of AATD, Fast Track designation from the FDA, and positive data were reported from a Phase 2 proof-of-concept study in North America, Europe and the UK. In addition to the rare disease programs, Mereo has two oncology product candidates in clinical development. Etigilimab (anti-TIGIT) has completed enrollment in a Phase 1b/2 basket study evaluating its safety and efficacy in combination with an anti-PD-1 in a range of tumor types including three rare tumors and three gynecological carcinomas - cervical, ovarian, and endometrial; navicixizumab, for the treatment of late line ovarian cancer, has completed a Phase 1 study and has been partnered with OncXerna Therapeutics, Inc. in a global licensing agreement that includes payments of up to $300 million in milestones and royalties.
Forward-Looking Statements
This press release contains "forward-looking statements." All statements other than statements of historical fact contained in this press release are forward-looking statements within the meaning of Section 27A of the United States Securities Act of 1933, as amended (the "Securities Act"), and Section 21E of the United States Securities Exchange Act of 1934, as amended (the "Exchange Act"). Forward-looking statements usually relate to future events and anticipated revenues, earnings, cash flows or other aspects of our operations or operating results. Forward-looking statements are often identified by the words "believe," "expect," "anticipate," "plan," "intend," "foresee," "should," "would," "could," "may," "estimate," "outlook" and similar expressions, including the negative thereof. The absence of these words, however, does not mean that the statements are not forward-looking. These forward-looking statements are based on the Company's current expectations, beliefs and assumptions concerning future developments and business conditions and their potential effect on the Company. While management believes that these forward-looking statements are reasonable as and when made, there can be no assurance that future developments affecting the Company will be those that it anticipates. All of the Company's forward-looking statements involve known and unknown risks and uncertainties some of which are significant or beyond its control and assumptions that could cause actual results to differ materially from the Company's historical experience and its present expectations or projections. Such risks and uncertainties include, among others, the uncertainties inherent in the clinical development process; the Company's reliance on third parties to conduct and provide funding for its clinical trials; the Company's dependence on enrollment of patients in its clinical trials; and the Company's dependence on its key executives. You should carefully consider the foregoing factors and the other risks and uncertainties that affect the Company's business, including those described in the "Risk Factors" section of its latest Annual Report on Form 20-F, reports on Form 6-K and other documents furnished or filed from time to time by the Company with the Securities and Exchange Commission. The Company wishes to caution you not to place undue reliance on any forward-looking statements, which speak only as of the date hereof. The Company undertakes no obligation to publicly update or revise any of our forward-looking statements after the date they are made, whether as a result of new information, future events or otherwise, except to the extent required by law.
 

Mereo BioPharma Contacts:

Mereo

+44 (0)333 023 7300

Denise Scots-Knight, Chief Executive Officer

Christine Fox, Chief Financial Officer

Burns McClellan (Investor Relations Adviser to Mereo)

+01 646 930 4406

Lee Roth

Investors/ media
Subscribe to our email alerts
Please provide a few more details so we can tailor our updates to you